The Hottest International Internships
Find out where the hottest international internships are located.
By Rebecca Falkoff
August 04, 2008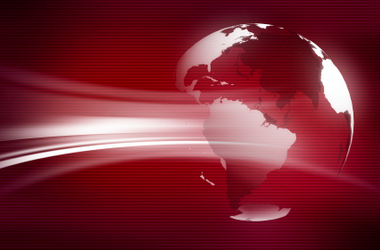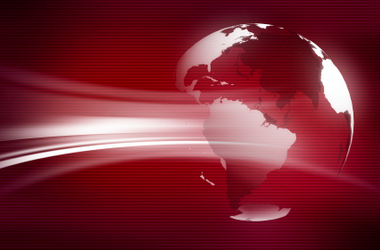 If you're a college student or recent graduate and have done some preliminary research on entry-level positions overseas, you know they aren't easy to come by. Because of the costs and immigration issues, companies aren't likely to send just any entry-level lackey out into the world.
But if you're not the type to let what's deemed unlikely keep you from exciting career opportunities, then an internship might be the ideal way to get overseas and help you jump-start your international career.
Internships are available throughout the world in almost any field imaginable. Securing an international internship entails a good deal of groundwork — it's often necessary to research specific firms and contact them. But there are also thousands of already-established and renowned internships that may appeal to you.
We've rounded up a sampling of the hottest international internships and exchange programs. While they are all in various fields and all over the world, each provides participants with a challenging and interesting work experience abroad.
The Robert Bosch Foundation Fellowship Program
Internship Overview: The Robert Bosch Foundation Fellowship Program sponsors Americans with strong academic and professional backgrounds to experience German culture through high-level internships. The fellows hold two internships during the course of their nine-month stint abroad. The first is generally in a governmental institution, and the second is in a business environment. The program is quite competitive — each year, about 300 applicants vie for 20 fellowships. "People must prove outstanding academic or professional achievement," says program officer Elfriede Andros.
Fields: Business administration, economics, journalism and mass communications, law, political science and public affairs/public policy.
Country: Germany
Compensation: 2,000 Euros, or approximately $2,709 per month.
Duration: Nine months
Requirements: German fluency (no German language skills needed at time of application, just upon acceptance training); graduate degree and professional experience in one of the above fields. Applicants must be between 23 and 34 years old at time of application.
AIESEC Global Exchange
Internship Overview: According to the organization's Web site, "AIESEC facilitates international exchanges for students and recent graduates," matching participants up with appropriate internships. To participate in an AIESEC exchange, contact the organization's local chapter and request an application. If your application is accepted, it will be examined by the review board and entered into the global placement system.
Fields: Business management, technology and development.
Countries: More than 100 countries
Compensation: Varies
Duration: Eight weeks to 18 months
Requirements: Student or recent graduate.
Bonn International Center for Conversion (BICC)
Internship Overview: According to the organization's Web site, "BICC is an independent international nonprofit organization that supports the processes by which resources are shifted from military activities and made available for development. Interns will conduct research, maintain the information system and write summaries and letters."
Fields: Economics, political science and international relations.
Country: Germany
Compensation: None, though assistance is given to help locate accommodations in Bonn. Interns must provide private health insurance.
Duration: Three to six months
Requirements: Bachelor's degree in economics, political science or international relations.
The International Association for the Exchange of Students for Technical Experience (IAESTE)
Internship Overview: IAESTE exchanges students from more than 80 countries for internships in their fields. The exchanges are supported and monitored by the United Nations.
Fields: A wide range of technical and scientific fields, including engineering and natural sciences
Countries: More than 80 countries
Compensation: Varies
Duration: Approximately eight to 12 weeks
Requirements: Applicants must be undergraduate students.
Australian Tropical Research Foundation
Internship Overview: Interns will work at the Australian Tropical Research Foundation and will have the opportunity to learn and research many aspects of the ecology, conservation, scientific and alternative technology issues relevant to the lowland wet tropics of Australia.
Field: Rainforest studies.
Country: Australia
Compensation: Unpaid.
Duration: Varies
Requirements: Candidates should be enrolled in or recent graduates of programs that focus on environmental studies or ecology and should be interested in tropical research.
Guatemala Accompaniment Project
Internship Overview: The Guatemala Accompaniment Project places trained human rights accompaniers and interns in returned villages or communities of displaced people. The intern will monitor the human rights conditions, strengthening the community-to-community bond. The intern's presence also provides security in areas where people have been subjected to brutal repression.
Fields: Community building and renewal, human rights and civil liberties, peace and conflict resolution.
Country: Guatemala
Compensation: Unpaid
Duration: At least six months, plus training. Requirements: Spanish proficiency; ability to live in rudimentary conditions; cultural sensitivity; and understanding of the history and current reality of Guatemala. Applicants should be residents of the US or Canada and should be 21 years old.
Not What You're Looking For?
If none of the international internships above seems like the perfect match for your skills and interests, don't despair. Finding an international internship is a difficult process that often requires extensive research. The internships above are widely recognized and publicized, but often the most successful internships are those at small firms and aren't advertised.
The best thing to do before beginning your search is to decide exactly what it is that you want to gain from your experience. Once you know what you're after, you can begin to contact smaller companies directly. Internships in fields like communications, journalism, film and studio arts are often obtained this way. Compensation is not a guarantee, so also be sure to factor in whether you can afford to work for a short period unpaid. The payoff may come when the company you intern for offers you a full-time job.
An internship can be an excellent way to put your classroom teachings into real-life experience that will help your career. Often in college, the world of the classroom seems far from the world in which most people live — but if you're looking for a career that will take you around the world, an international internship could help you get a competitive edge.
For More Information:
* Idealist.org: Lists internships and career opportunities at nonprofit organizations.
* IIE Passport: Contains a searchable database of more than 5,000 international study and internship listings.
* Transitions Abroad: Has a bimonthly magazine for those interested in working, studying and living abroad. The Web site contains searchable internship opportunities.
This article originally appeared on Monster.com.
Need money to pay for college?
Every semester, Fastweb helps thousands of students pay for school by matching them to scholarships, grants and awards for which they actually qualify. Sign up today to get started. You'll find scholarships like the Course Hero's $5,000 Scholarship, and easy to enter scholarships like Niche $2,000 No Essay Scholarship.
---