Temping Can Be Tempting
Temping can be tempting when there aren't a lot of job offers coming your way.
By Elisa Kronish
March 09, 2009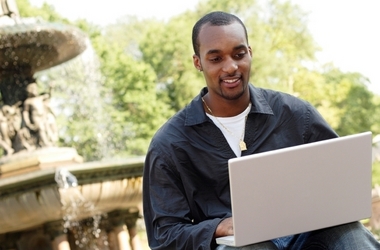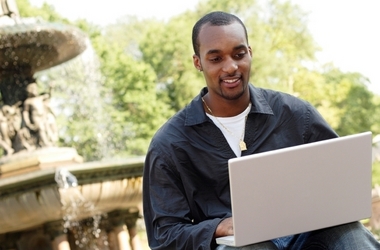 Facing graduation without a job? Looking to make money during summer break? Want flexible work hours to fit into your class schedule? A temp job might be the answer.
A Wide Array of Opportunities
According to recent studies, 90 percent of companies now use temporary help. "The opportunities abound in really every area," says Tim Brogan, spokesperson for the American Staffing Association (ASA), a membership organization with 1,700 staffing firms that operate more than 15,000 branches nationwide. According to the ASA, nearly half of the country's temps work in traditional office or clerical positions. The next largest group works in the industrial segment. The fastest growth is happening in professional and technical occupations.
The Value of Temping
What used to be simply a stop-gap job is becoming a more popular option for employment. Temping has some tempting benefits – especially for students or recent grads:
1. Flexibility
"Flexibility is really the hallmark of temporary work," Brogan says. "As a temporary employee, you basically decide when, where and how you want to work." If you want a summer job, but also want some summer fun, you could work just three days a week or maybe five half-days.
2. Experience
"Temping is great for students who want to gain some skills," Brogan says. Not only can you gain on-the-job skills, but you can also participate in free training courses that most staffing firms offer. Courses run the gamut from basic software skills to sophisticated computer programming. "Students can enhance their skills and make themselves more marketable, while the staffing firm gets a more highly skilled employee to meet their clients' needs," Brogan says.
3. Networking
If you're just starting a career, temping can open some doors for you without the headache and anxiety of making cold calls. Since you network on the job, you get a chance to prove what you can do while making connections. And if you end up working at one company for a while, you could use them as a reference when you start looking for full-time employment.
4. Possible Permanence
Not all temp jobs stay temporary. According to Brogan about 70 percent of temporary workers go on to permanent jobs as a result of a temporary assignment. But before you bank on making your temp job permanent, ask about your agency's policy: Some have certain restrictions, like waiting period or placement fees.
5. Career Research
Working temp is more than just a part-time gig: It can help you get a handle on your future career options. "I think it's a great way for a person starting out to get a variety of experience and find out what their interests are," Brogan says. You can learn about different aspects of one field or you could be sent on a job that sparks your interest in a whole new field. And if you've already narrowed the field and want to explore a particular career, check out staffing agencies that specialize in that industry.
6. Money
Temping can provide you with some spending money for vacation or a way to make a living while you look for a job in your field. "It's a hassle-free way to get quickly hooked up with a job assignment without going through having to line something up yourself," Brogan says.
So get a jump on the job market by working temp. You'll find opportunities to fit your schedule – and maybe clear the way to an exciting career.
Need money to pay for college?
Every semester, Fastweb helps thousands of students pay for school by matching them to scholarships, grants and awards for which they actually qualify. Sign up today to get started. You'll find scholarships like the Course Hero's $5,000 Scholarship, and easy to enter scholarships like Niche $2,000 No Essay Scholarship.
---