Research Careers on the Web
Research careers that didn't exist 10 years ago or scroll through job search engines and find what is perfect for you.
By Kay Peterson, Ph.D.
June 02, 2009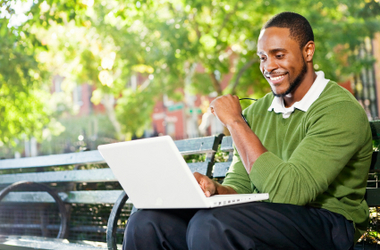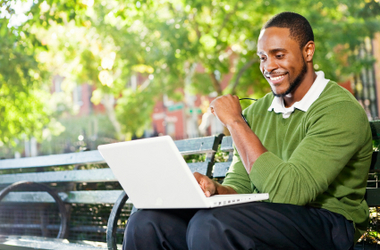 Getting a job starts long before you send in your resume or go to an interview. Before you can apply, you have to choose a career. And there are a lot of resources online that can help you identify and explore your interests, learn more about different career paths and get the connections you need.
Test Yourself
Online self-assessment tests can tell you a lot about yourself – and may help you match your skills and interests with possible careers.
But before you dive in, keep a few things in mind. First, no test will tell you everything. Second, some online tests are free; others require a fee for you to receive your results or entice you to buy a companion book or pay for a longer version of the test. So before you pay anything, check out your free options.
If you're ready to travel the road to self-discovery, take a look at these online test sites:
* The Career Key: Based on the Holland Career Test, the Career Key provides a brief test of your preferences and career interests to determine your personality type. Top career options are provided, as well as career descriptions drawn from the Occupational Outlook Handbook.
* The Birkman Career Style Summary: This online version of the Birkman Test identifies your interests and style, and provides a list of careers that may suit you.
If you like what you learn from online tests and want to know more, visit your campus career-planning center. They may offer a variety of free tests as well as print resources to help you follow up on what you learn.
Get Expert Advice
The Internet can offer the expert advice you need to help you explore your interests and choose a career path. Check for online advice from FastWeb's Career Planning Center, or enter "career counseling" into your favorite search engine.
If you want a more personalized approach, the Internet can also help you locate a professional career counselor. A career counselor can help you examine your talents, identify your likes and dislikes, and help you choose a career path. To find a certified counselor, visit the National Board for Certified Counselors.
Learn More about Different Careers
How do you choose a career if you don't know what it's really like? Get the information you need at the Bureau of Labor Statistics. The BLS offers an online version of the Occupational Outlook Handbook which provides detailed descriptions of different careers, including educational requirements, working conditions and compensation. You'll also find statistics about the fastest growing careers.
Another source is America's Career Infonet for information about career prospects in each of the 50 states. The Infonet also offers a variety of informational articles about planning your career and starting the job hunt.
Make Some Contacts
Sometimes the best way to get your foot in the door is to make contact with those already working the field. Start by joining professional organizations and associations in your field.
Even if you're just starting out, professional organizations can provide information, resources and connections to help you build a career. Many professional associations offer student memberships and sponsor functions on college campuses to promote their activities and encourage newcomers to the field. To find the home pages for the professional associations for your field, check out FastWeb's index of professional organizations, or visit your favorite search engine and enter "Professional Organizations."
So let those fingers do the walking on the keyboard and discover a career path waiting for you!
Need money to pay for college?
Every semester, Fastweb helps thousands of students pay for school by matching them to scholarships, grants and awards for which they actually qualify. Sign up today to get started. You'll find scholarships like the Course Hero's $5,000 Scholarship, and easy to enter scholarships like Niche $2,000 No Essay Scholarship.
---