Career Planning >> Browse Articles >> Resume / Cover Letter
Race, Sex and Religion on Your Resume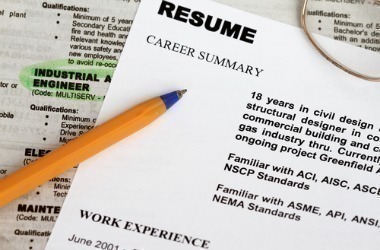 What to include and leave out on your resume.
By Kim Isaacs, Monster Resume Expert
June 09, 2011
You're probably aware that hiring managers cannot ask discriminatory questions during interviews. But this legal protection isn't too useful in preventing discrimination before the interview. If your resume contains personal information unrelated to your job target — your race, nationality, ethnicity, religion, sexual orientation, etc. — you might fall victim to discrimination, even if you're qualified for the position.
Your resume is a marketing tool designed to get your foot in the door, so every bit of information on it should be selling your value to potential employers. Follow these guidelines to ensure your resume only contains personal information relevant to your job target.
Personal Info That May Be Omitted
Affiliations, Volunteer Work, Extracurricular Activities and Hobbies: You may leave out organization names that disclose your cultural background, religious affiliation, sexual orientation and other possible targets of discrimination. List only experiences that help sell you as a candidate for your targeted job.
Languages: Listing your native language may reveal your nationality. Include only languages that add to your qualifications for the job. In certain cases, knowing a second language is a plus and should be included on your resume.
Personal Information: In the majority of cases, personal information such as date of birth, marital status and nationality should not be included on the resume. There are exceptions, such as federal or state applications that might require this information or international applications in which including personal data is standard practice. Also, it's customary for some fields (such as modeling) to include personal characteristics — such as height, weight and clothing sizes — if appearance is considered a bona fide job qualification. If you think you might need to include personal information on your resume, research standards in your industry to ensure you're including the required information.

Looking for ways to pay for school? Enter our Sweepstakes & Promotions now.
Personal Information That Should Be on Your Resume
Your Name: You can't pick a new name in hopes of getting more interviews unless you have legally changed it.
Your Employers: If you worked for the Gay & Lesbian Alliance Against Defamation, for example, you shouldn't hide your employer's name and misrepresent your work history.
Schools Attended: Even if your postsecondary school has a religious affiliation, you need to include the school name in your Education section.
Work Experience or Training in Foreign Countries: You should include all work and educational experiences, as long as they are relatively recent.

Deciding What to Include
Think About It: Will revealing the information in question highlight skills that would qualify you for the position? For example, if you're pursuing a management position and held leadership roles with religious organizations, consider including these experiences.
Target Your Audience: If you're applying for a position with the American Civil Liberties Union, for instance, your resume may highlight your cultural background, involvement in related organizations and diversity-related accomplishments. If you don't know the organization's culture or the hiring manager's possible biases, omit personal information that will not add to your qualifications.
Bear in Mind the Prospective Employer's Geographic Location: In some communities, involvement in civic or religious groups is highly desirable and including your related experience on your resume would enhance your credentials.
Evaluate Your Personal Preferences: The this-is-me-take-it-or-leave-it attitude may leave you hungry when looking for a job in a world where discrimination still exists. You don't want to lose a chance at your dream job because of a hiring manager's possible biases. You may or may not report to the person once hired, anyway.


This article was originally published on Monster.com.

---