Q&A: Finding a Job
Questions and answers on finding a job.
By Peter Vogt
December 03, 2012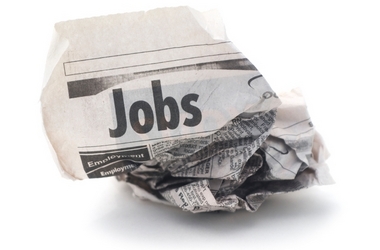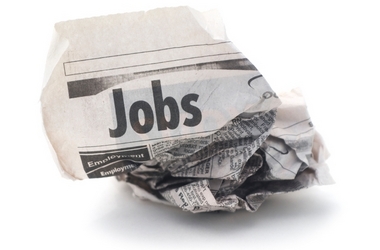 A career expo is coming soon to my university. How do I start a conversation with company reps? What should be the content of my talks with him/her? What are some strategies to not get nervous, and most of all, not to SHOW that nervousness? Please give me an overview of what to do at these events and how to properly present myself.
Answer:
First, meet with a career counselor at your school's career center. He/she can tell you which companies/organizations will be attending the fair so you can start researching them in advance.
A career counselor can also help you practice things like greeting the employer, making conversation with the employer, etc. — your basic "interpersonal skills." In addition, he/she can probably tell you about some of the specific company representatives who will be in attendance.
One other piece of advice: Once you're at the fair, talk first to companies/organizations you probably DON'T think you want to intern/work for. This will allow you to get used to that type of interaction – meeting, greeting, chatting – but with people from companies that aren't your top choices.
A job fair is coming up on next Tuesday. I know I should follow up by sending thank-you notes, but what else should be contained in those thank you notes? Should they be sent by snail mail or is email okay? Should I call the company rep on the phone after the job fair and speak with them about the position?
Answer:
Most employers seem to have no preference for how you send thank-you notes, so email or snail mail is probably okay. You can handwrite your thank-you note if you'd like (most employers don't care), as long as your handwriting is legible and neat. If it's not, you're better off using the computer to write your note.
If you're willing to call reps after the fair to talk about job possibilities, by all means do so! It will show that you're truly interested in working for the company.
In terms of the content of your thank-you notes, definitely open with something about "it was a pleasure meeting you…" Then, it's good to bring up one specific point you talked about with that person (so he/she will remember who you are, since he/she probably talked to dozens or hundreds of students on the day of the fair).
Finally, you should include a sentence or two that "sells" you a bit. Mention a key skill or two, a key experience or two … in short, anything that will reiterate what you have to offer the company.
I just accepted a job position and training starts immediately. However, I suddenly got a final round interview for a better job that pays more and will put me in a management position. The interview can't happen for a couple of months. What should I do? Should I tell the second company that I recently accepted a position, but I still want to interview with them? And what do I tell my new employer?
Answer:
There is no good way to handle your situation. You don't want to make the people at Company Y mad at you for seeming like you want to back out of your offer acceptance. Meanwhile, you also don't want the people at Company Z to think that you're bailing on Company Y. After all, the Company Z people might conclude, if you so easily ditched Company Y, what's to stop you from doing the same thing to them?
So, if you decide to go for the job you really want with Company Z, you can either:
A) Keep your mouth shut about it where Company Y is concerned (which may be difficult and a bit unethical), or
B) Turn down the job you've already accepted with Company Y (and tell the truth about the reason why) — then go for the job you really want with Company Z.
C) Stick with the job at Company Y and respectfully decline the interview with Company Z. Tell Company Z exactly why you're declining — because you've already accepted a job and you want to honor that commitment — and then keep the door open by asking Company Z people to keep you in mind for future position openings.
These questions were compiled from message boards at MonsterTrak.com (http://www.monstertrak.com). Check out MonsterTrak for additional tips and job listings.
Need money to pay for college?
Every semester, Fastweb helps thousands of students pay for school by matching them to scholarships, grants and awards for which they actually qualify. Sign up today to get started. You'll find scholarships like the Course Hero's $5,000 Scholarship, and easy to enter scholarships like Niche $2,000 No Essay Scholarship.
---