Q&A: Finding a Job
Questions and answers on finding a job.
By Peter Vogt
December 03, 2012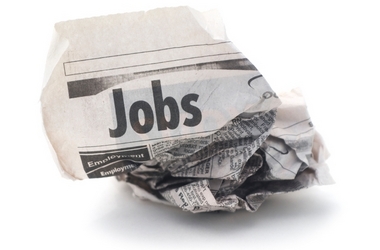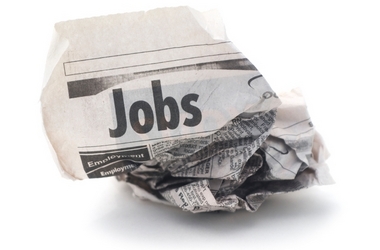 Peter Vogt, MonsterTrak's Career Coach, answers questions about searching for jobs, networking, career fairs, and more.
College is rapidly drawing to a close, and all the online job searches I've done haven't gone so well. I'm getting my degree in English, but I want to write. Unfortunately, the only real jobs I've had have been in office administration, and I'm tired of applying for clerical positions. I'd like to land a job with a publishing company, but nobody wants to hire unless you've had more experience. How do I get my foot in the door?
Answer:
It's great that you're using the Internet in your job search. But don't make the mistake of making the Internet your entire job search. Many jobs are never advertised, but are publicized and even filled through word of mouth.
Do whatever you can to start talking to people in your field and getting to know them. Think about joining a professional organization and attending its regular meetings. You'll be able to network with people who work in publishing, and you're more likely to be on their lists when internship and job opportunities come along.
I'm currently a college senior studying computer science and looking for a job. How should I start my job search? I've done a search on Monster and submitted many resumes, but have had no responses for an interview. Any help would be appreciated.
Answer:
First, be sure to use MonsterTRAK, in addition to Monster. MonsterTRAK (http://www.monstertrak.com) is a part of Monster that features job and internship listings specifically for college students and recent college graduates. (For you to access MonsterTRAK, your college must be a member. Find out at http://www2.monstertrak.com/trak2000/schools/index.html.)
Also, work with a career counselor at your school, and ask him/her to teach you the job search basics.
You can also talk to your computer science professors and ask them where other students — current and previous — have landed jobs with their CS degrees. Consider approach ing these same companies, as well as talking to the CS grads they hired in order to get their advice and suggestions.
I'm having a really difficult time with my job search. I'm graduating from college in two months and have no prospects. Every available job requires some type of experience which I don't have (formally at least). How am I supposed to get experience when nobody will hire me without it? (Internships aren't an option either because I need to earn a salary.)
Answer:
One thing I want to caution you against is ruling out internships completely. Why? Because some of them DO pay; not all internships require you to work for nothing.
Also, you say you don't have "formal" experience; that implies that you've gained experience "informally." If so, how DID you get that experience? If it's related to the job you're applying for, it doesn't matter if it was "informal" or "formal," or even paid or unpaid.
One solution would be to get some sort of pay-the-bills job to earn money to pay your bills, and then do an unpaid internship to gain experience in your chosen field. This proposition probably isn't your first choice, but with the current job market, it may be an option worth considering.
Need money to pay for college?
Every semester, Fastweb helps thousands of students pay for school by matching them to scholarships, grants and awards for which they actually qualify. Sign up today to get started. You'll find scholarships like the Course Hero's $5,000 Scholarship, and easy to enter scholarships like Niche $2,000 No Essay Scholarship.
---