Career Planning >> Browse Articles >> Career Profiles
Not Your Usual Desk Job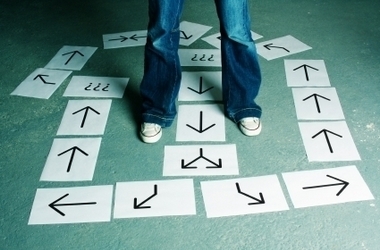 If you're looking for a job out of the ordinary, don't follow the usual path, create your own.
By Damon Brown
March 19, 2009
Additional Options
These opportunities available to recent college graduates also involve travel:
Cruise ships
Put your degree to work while traveling around the world. A variety of positions require specific experience or a degree in a related field: ship photographer (Photography), ship newsletter writer (Journalism/English), entertainment production manager (Theater Production), fitness instructor or director (Physical Education/Fitness Management).
Crew members typically receive a salary, free accommodations, medical insurance, gratuities and often a travel allowance.
Americorps*VISTA
You can also volunteer in a non-profit organization somewhere in the United States. Placements range from national organizations such as the American Red Cross to community homeless shelters. Other opportunities include: environmental conservation, family crisis centers, disaster relief, care for the elderly and public health. Required service ranged from 10 months to one year, and most assignments are full time.
Americorps*VISTA volunteers receive a living allowance, health insurance, training and relocation expenses. You will also receive an educational award of approximately $4,725 to use toward graduate school, vocational training, or student loans, or you can choose to receive a stipend of $1,200.
Americorps contact information:
Americorps*VISTA
Tel: 202-606-5000
Email: questions@americorps.org
www.americorps.org/vista/main.html
For more information and unusual job listings, check out these sites:
The Riley Guide (http://www.rileyguide.com/internat.html)
Has links to job postings and job sites specializing in travel and tour guiding.
Cool Jobs (www.cooljobs.com)
Lists alternative careers with links to related organizations.
Cool Works (www.coolworks.com)
An extensive list of outdoor job listings, organized by category.



Even if you're not ready for a full-time office job, you can still find fulfilling, exciting work experiences that will develop skills that can be applied to any future career path. Take the road less traveled and reap the rewards!

---