Career Planning >> Browse Articles >> Career Profiles
Not Your Usual Desk Job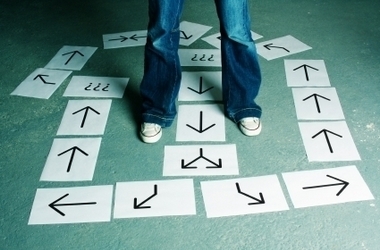 If you're looking for a job out of the ordinary, don't follow the usual path, create your own.
By Damon Brown
March 19, 2009
After graduating from the University of Iowa, Andy Sternberg decided that he wasn't ready to have a conventional nine-to-five job. Instead he looked for alternatives that would support him financially while allowing him to work in a creative environment.
He currently works as a TESL (Teach English as a Second Language) instructor in Spain.
"I've selected jobs outside of the full-time realm in order to offer myself more varied work experience and flexible schedule," Sternberg says. He has been able to travel the world and do meaningful work, while not setting himself back professionally.
Most recent college graduates choose to pursue one of the following options: career, graduate school, temping or freelancing. However, there are alternatives available that can provide meaningful opportunities as well as build professional skills.
Teaching English Abroad
Dozens of programs seek to place English-language teachers in countries such as Japan, Korea, Taiwan, Vietnam, Indonesia, China and Mexico. Programs typically last at least one year, but many contracts can be renewed for two years or more.
Typically, teachers receive a salary, health insurance, vacation time, and a work visa, as well as help finding accommodations. Most positions require only a bachelor's degree from an accredited university, although some people with teaching credentials and experience may receive a higher salary. You will also need a valid passport and, for some programs, a driver's license.
For more information, check out the following organizations:
---