Career Planning >> Browse Articles >> Career Outlook
Navigate the Unique Job Search Concerns of Grad Students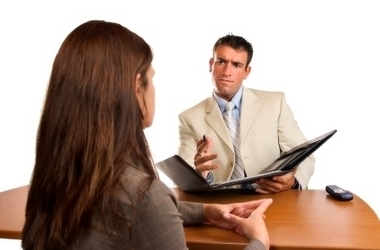 But grad students typically confront unique barriers to job search success, especially if they're seeking opportunities outside academia.
By Peter Vogt
March 18, 2009
External Barriers
Student Loan Debt: Nellie Mae's 2002 "National Student Loan Survey" reveals that the average graduate school debt rose from $21,000 in 1997 to $31,700 in 2002. According to the survey, student loan debt prompted nearly one in five college and professional school graduates to change career plans.

In short: It's tough to come up with a $600 monthly student loan installment on a $28,000-a-year salary.

Tough Competition: Goodyear recently chatted with a third-year law student who said she'd never been turned down for a job until now, when she's about to complete her law degree.
You may have had similar success throughout your academic and working career. But you're up against stiffer competition from your peers, not to mention higher expectations from employers.
"Sometimes graduate students think that having an advanced degree should be enough to get them a fabulous job," Keller says. "Grad students interested in the business, government worlds still need to make sure they supplement book learning with real-world experience."
Employer Perceptions: Some hiring managers — although not all, Keller stresses — have negative attitudes about graduate students. You may be viewed as everything from elitist and flaky to out of touch and ignorant about the world of work.

But if you demonstrate you possess the opposite traits — and more — thanks to grad school, you'll position yourself to be hired as the serious, capable candidate you are.

This article originally appeared on MonsterTrak.com.

---