Make Your School Alum Work for You
Make your school alum work for you as you enter the workforce.
By Peter Vogt, MonsterTRAK Career Coach
March 16, 2013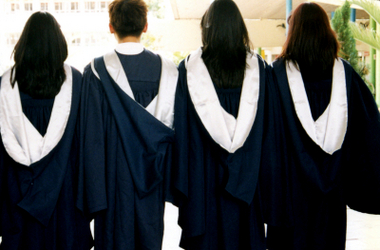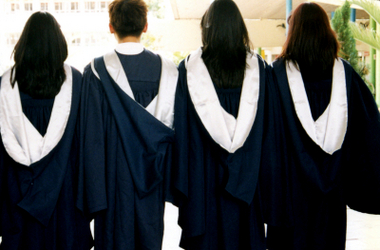 No one will ever care about your career as much as you do. But if there were ever a group of people to come close, it would be alumni from your college or university. These former students have likely been in your shoes themselves, and are generally among the most willing to help your career development if you ask.
Why are alums such an excellent career resource? For starters, they have something in common with you. They went to your school. They may have had the same classes and professors as you, joined the same student organizations and participated in the same extracurricular activities. So they have a natural connection with you and your institution's current students and graduates.
Because of this connection, alums can often give specific career advice you probably wouldn't get from anyone else. If you're a sociology major, for example, alums who majored in sociology will know about your specific academic program and can tell you how they translated that major into a career. They can also tell you about "if I could do it all over again" aspects of their college and professional careers, so you can avoid mistakes they made in school or when embarking on their careers.
Furthermore, many alums are looking for ways to give back to their schools without giving money. They'd much rather give their time and advice to you than a check to your institution, especially since they receive the nice side benefit of helping someone directly.
So make a conscious effort to include your school's alums in your career decision-making or job hunting efforts. It's easy to track down alums to talk to, either in person or via phone or email.
Visit Your Campus Career Center
Many campus career centers maintain computerized databases of alums who have volunteered to talk with current students about career issues. Typically, you can search these databases to find alums who work in a certain industry, majored in a certain degree, or live and work in a certain geographic area. Occasionally, campus career centers also host alumni panel events, during which several alums return to campus to discuss their careers with students. If your school offers such opportunities, be sure to take advantage of them.
Use Your School's Alumni Office
Almost all campus alumni offices publish alumni directories. The directories are usually indexed by variables, including graduates' majors, industries and geographic locations. Increasingly, alumni offices are making their directories available online as well. Remember, too, that most alumni offices publish a monthly or quarterly alumni magazine that is mailed to alums and is often available online. These magazines typically include listings of alums, describing what they are doing now, career-wise.
Look for Alumni Chapters in Cities That Interest You
Many alums, particularly from larger schools and private schools, form chapter groups in their cities, with the express purpose of getting together with fellow alums. These groups can be outstanding resources, especially since you can safely assume the people who participate in them are likely interested in talking to fellow alums, or future alums — like you. To learn about alumni chapters in your area or elsewhere, simply contact your school's alumni office or visit its Web site.
Use MonsterTRAK's Career Contact and Alumni Network
This database consists of alums and others, representing diverse career fields nationwide, who have offered to share their career experiences with you. Search the database for your school to find some helpful contacts.
Whenever you're figuring out what to major in, what career to pursue, or how to land an internship or job, it helps to know people who are on your side. Alums can be among those people. All you need to do is ask, and then make use of their informed advice to help you define and reach your career goals.
This article originally appeared on Monster.com.
Need money to pay for college?
Every semester, Fastweb helps thousands of students pay for school by matching them to scholarships, grants and awards for which they actually qualify. Sign up today to get started. You'll find scholarships like the Course Hero's $5,000 Scholarship, and easy to enter scholarships like Niche $2,000 No Essay Scholarship.
---