Launch Your Post-College Career with JASPER
Learn how you can launch your post-college career with JASPER.
By Peter Vogt, MonsterTRAK Career Coach
March 13, 2009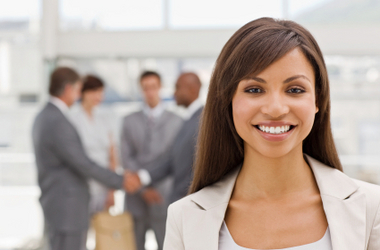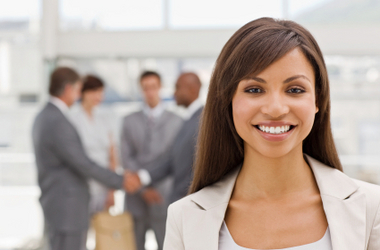 JASPER, Monster's Job Assets & Strengths Profiler self-assessment tool isn't a machine that will spit out the name of the perfect postcollege career for you. Be thankful for that for two reasons:
• Do you really want to give any tool that much power over your professional life?
• JASPER's results are much richer, and therefore much more useful, than a single job title could ever be.
"That's one of the reasons we don't suggest jobs in particular [with JASPER]," says Jennifer Bruning Brown, JD, PhD, head research psychologist for Monster subsidiary Tickle, JASPER's developer. "Since JASPER is a strengths-based test, it won't necessarily have anyone saying, 'The test says I can't do such and such,' but rather, 'One of my strengths is such and such.'"
Indeed, one of JASPER's best features is its ability to help you pinpoint your strengths. This task is often surprisingly difficult for college students and recent grads. You may have little or no understanding of your leadership style, for example, or your work personality — the way you go about doing your job, especially in a team setting.
Do you tend to be spontaneous in your approach to day-to-day activities, or are you more deliberate? Are you calm and composed under pressure, or do you tend to become more emotional and animated? JASPER can help you answer these key questions.
Perhaps more importantly, though — especially as you leave college, begin looking for your first real job and ultimately start your career — JASPER can help you identify your strongest universal skills and most cherished work-related values. You can use this information to be more purposeful in the career options you explore and to make wiser decisions about the career you ultimately decide to pursue. Here's how.
Universal Skills
We all have specialized skills that are useful only in certain settings or situations. On the other hand, we all have universal skills as well, sometimes called transferable skills, that are essential in, and applicable to, practically every professional setting or situation.
JASPER will help you uncover your best universal skills so you can explore industries that need those skills and help prospective employers understand exactly what you have to offer as a potential entry-level employee.
"The whole point of the test is to help a person discover or learn about specific skills they may not have been aware of prior to taking the test," says Bruning Brown. "That awareness allows a person to highlight those skills on [his] resume or in an interview setting better than they might have before."
Work-Related Values
But your JASPER results go beyond how you'll pitch yourself to prospective employers. The values section of the test will help you understand what you need from your career and employer to feel motivated and satisfied.
"Knowing your values is key to figuring out what job to choose and what field to pursue," Bruning Brown stresses.
When I took JASPER, I received a score of 9 out of 10 on the "Personal Growth" value and an 8 on the "Helping Others" value. From these results, I can see that no matter what career path I pursue, I'll need to feel as though I'm growing personally and helping others through my work. Thus, if a particular career option I'm exploring fails to match up with these key characteristics that matter so much to me, it will be a bad fit.
Think of JASPER as a tool that will help you generate a detailed checklist of what you have to offer to — and what you need from — your future career. You can start building that critical checklist now.
This article originally appeared on Monster.com.
Need money to pay for college?
Every semester, Fastweb helps thousands of students pay for school by matching them to scholarships, grants and awards for which they actually qualify. Sign up today to get started. You'll find scholarships like the Course Hero's $5,000 Scholarship, and easy to enter scholarships like Niche $2,000 No Essay Scholarship.
---