Free Rent Brings Grads Home
Free rent brings grads home as they opt to live in with their parents.
By Michelle Hershman, Young Money
June 05, 2007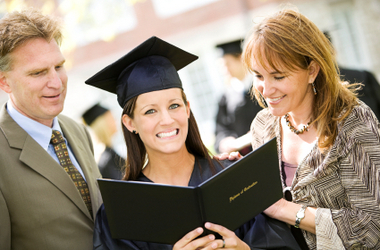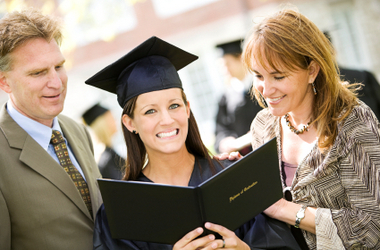 For Jake Gehrig, Independence Day came early last year; May 15, to be exact. That's the day this Pittsburgh native graduated from college, trading in his childhood for what he thought would be a life of self-sufficiency and a future full of promise.
"I thought to myself, life's just beginning. The orientation of life is over," said Gehrig, 24, who graduated from the California University of Pennsylvania with a bachelor's degree in social work. "I was afraid of the unknown, but not afraid of living on my own."
Things didn't turn out exactly as Jake expected, however. One year later, he's back at home, living with his parents in McMurray, Pennsylvania. And he's not alone. Every year, more and more college graduates flock back home to their parents' formerly empty nests. According to an informal poll on MonsterTRAK's website, 63 percent of respondents planned to return home after graduation, 22 percent of them for more than a year.
The decision to remain home and save money for as long as necessary, puts Gehrig into the latter category.
Overall, the parents don't seem to be bothered by this "boomerang" phenomenon, which brings back their adult children, along with extra cleaning and cooking. Remembering the "house rules" helped Jake easily readjust to life under his parent's roof. He and his mom have only small conflicts, usually over household chores. Despite the comfortable lifestyle, the now not so recent grad realizes he can't stay at home for much longer. "I'm saving money by living at home, but I'm also stunting my growth," said Gehrig, who is working as a milieu therapist in Oakland, Pennsylvania.
A failing economy and lack of job taught fellow "boomeranger" Lauren Bereska, age 22, to look at the big picture, since she was unable to jump right into her dream career after graduating from James Madison University. After living with her parents in Cockeysville, Maryland, for a few months, she saved up enough money to take a job in Washington, D.C. "I took a job I don't really like, but it will help me get a better job in the future," said Bereska.
The adolescent years … e x t e n d e d
Economic woes aren't the only reason for this rising trend. Ms. Gehrig attributes her son's return to changing societal factors. "I think we've reached an era where the adolescent years have been extended," said Ms. Gehrig, a licensed psychologist. "Adolescence used to stop around 20, but now kids are spending more time in school and marrying at a later age."
"A lot of my friends went home while they did job hunting or to save money for grad school," said Bereska, who is now living with friends from college. "I don't know anyone who's even thinking about marriage at this time."
A rise in the standard of living in this country has made it harder for graduates to adjust to life without the usual childhood luxuries. "Young people aren't willing to make the compromises they'd have to make to live on their own," Ms. Gehrig said.
No rent means more money to spend on themselves
Today's 20-something crowd doesn't look highly upon settling for less than they expect. "I wanted to figure out how to manage my life," Bereska said. "I admit I wanted to do it in a comfortable environment." Without rent and utility expenses, monetary stresses decrease, leaving room for extra expenditures.
Jake Gehrig is concentrating on the car payments for his Pontiac Sunfire. "Once I pay my car off, I know it'll be time for me to move out," he said. He admits to feeling uncertain about fully grasping onto his independence. "Moving out is scary to me," Gehrig said. "When I move out I'll feel like I've really completed the process of graduating." His mom suspects that financial stability will be the determining factor for Jake's final flight from the nest.
Until then, he will continue to enjoy the benefits of trading complete freedom for his childhood bedroom. "I just bought a $350 suit," he said, with a mischievous grin. "I wouldn't have been able to do that if I was living on my own."
Article reprinted with permission from Young Money.
Need money to pay for college?
Every semester, Fastweb helps thousands of students pay for school by matching them to scholarships, grants and awards for which they actually qualify. Sign up today to get started. You'll find scholarships like the Course Hero's $5,000 Scholarship, and easy to enter scholarships like Niche $2,000 No Essay Scholarship.
---