Don't Miss Out on Your Dream Job
Utilize this resume critique as you learn how to make a resume.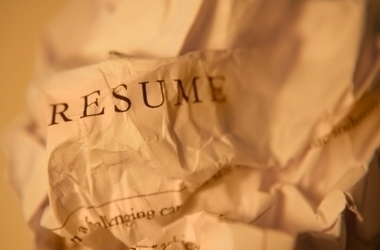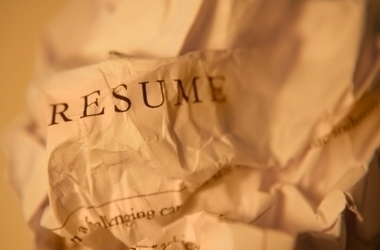 Question: How can I make my academic and extracurricular responsibilities look more professional?
Answer: Be specific in your accomplishments. Use numbers whenever possible.
If you were an employer looking at a college student's resume, which of the following entries would impress you more?
"Wrote news releases"
"Wrote 25 news releases in a three-week period under daily deadlines"
Clearly the second statement carries more weight. Why? Because it uses numbers to quantify the writer's accomplishment, giving it a context that helps the interviewer understand the degree of difficulty involved in the task.
With a little thought, you can find effective ways to quantify your successes on your resume. Here are a few more examples:
"Wrote prospect letter that brought in more than $25,000 in donations"
"Managed a student organization budget of more than $7,000"
"Introduced 17 student-service-improvement proposals as residence hall representative for student government"
"Recruited 25 members for a new student environmental organization"
Question: How specific should my "Objective" statement be?
Answer: It is best to use broad categories of desired jobs and internships so that you can be considered for a wide variety of positions related to the skills you have. This is particularly important if you're not sure what career field you're planning to enter.
However, if you have a specific internship or career that you really want, such as "art therapist with the mentally handicapped", then you should state that.
Question: Should I include my GPA on my resume?
Answer: If you are a student or recent graduate, list your GPA if it is 3.0 or higher. Consider including a lower GPA if you are in a very challenging program. Add your major GPA if it's higher than your overall GPA. If your school doesn't use the standard 4.0 scale, avoid confusion by listing the scale (e.g. GPA: 4.1/4.5). As your career progresses, college GPA becomes less important and can be removed.
Question: What do I do if I don't have much professional experience?
Answer: Students and new grads with little related work experience can use the education section as the centerpiece of their resumes, showcasing academic achievements, extracurricular activities, special projects and related courses.
For example:
ABC College — Brooklyn, New York
B.A. in communications, concentration in advertising
Anticipated graduation: June 2008
Senior Project: Currently completing mock advertising campaign for Coca-Cola (billboard/print/TV/radio ads, direct-mail campaign and press releases).
Related Coursework: Advertising, Advertising Writing, Direct Mail and Telemarketing, Media Plans in Advertising, Marketing and Advertising, Public Relations, Broadcasting
Question: Should I include any information from high school (honors, activities, etc)?
Answer: No.
This article has been reprinted from Monster.com, the Internet's leading global careers Web site. For more career tips and job search tools, check out http://www.monster.com.
Need money to pay for college?
Every semester, Fastweb helps thousands of students pay for school by matching them to scholarships, grants and awards for which they actually qualify. Sign up today to get started. You'll find scholarships like the Course Hero's $5,000 Scholarship, and easy to enter scholarships like Niche $2,000 No Essay Scholarship.
---