Back to School >> Browse Articles >> Dominate Your Dorm Room
Redecorate Your Dorm Room on a Dime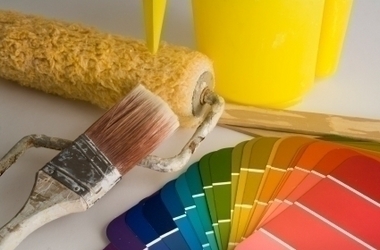 Turn student quarters into a home without breaking the bank.
Light and lively
Good lighting is important during study times and a lively environment makes your new home away from home comfy and cozy.
"Lighting can be both fashionable and functional," says Gail Glover, a spokesperson for Binghamton University in New York. "A clip-on light or an arm lamp for late night studying is a necessity. Add mini-lights strung across the room for a cool but different touch."
Plants provide a touch of green – just remember to water them! Try to limit the amount of fragile objects you have. Things tend to break more easily in student housing.
"Natural tones always work well to warm up a space and provide good energy," says Jason Wood, residential design director for Educational Housing Services, a New York City-based service targeting college students. "Natural tones don't necessarily mean neutral tones, but, rather, colors found in nature such as sunflower yellow, grass green and sky blue. Balance among the tones of the colors chosen is key."
Don't underestimate the positive effect of color in the bathroom, either. You can substitute a festive shower curtain for the stark white industrial for just a few bucks.
Space savers
Finally, avoid clutter. Use corkboards to organize schedules, phone numbers and other notes. Multi-functional desk lamps can hold pens, scissors and tape.
Staggering bookshelves can offer privacy from your nosy roommate while also giving you extra space on top to store books. And an ottoman can offer extra seating for visitors or a hideaway for odds and ends.
"Less is more," Greenberg says. "Although I encourage students to bring things with them to make them feel comfortable, I urge them not to bring too much because it's a fresh beginning with new friends. You'll accumulate new stuff while you are there and you don't want to clutter up your room."
---